A wildlife-friendly planting initiative
brought to you by RePollinate
Our diverse pollinators (butterflies, moths, bees, wasps, flies, beetles, birds, etc.) require plants with a variety of flower forms and flowering times to source their food. The process of pollinating these plants is an essential component of a thriving ecosystem. It allows plants to fruit, seed and reproduce and, in so doing, provides food and habitat for a range of other creatures (that includes ourselves). Pollinators themselves, particularly invertebrates, are also a major source of food within the ecosystem.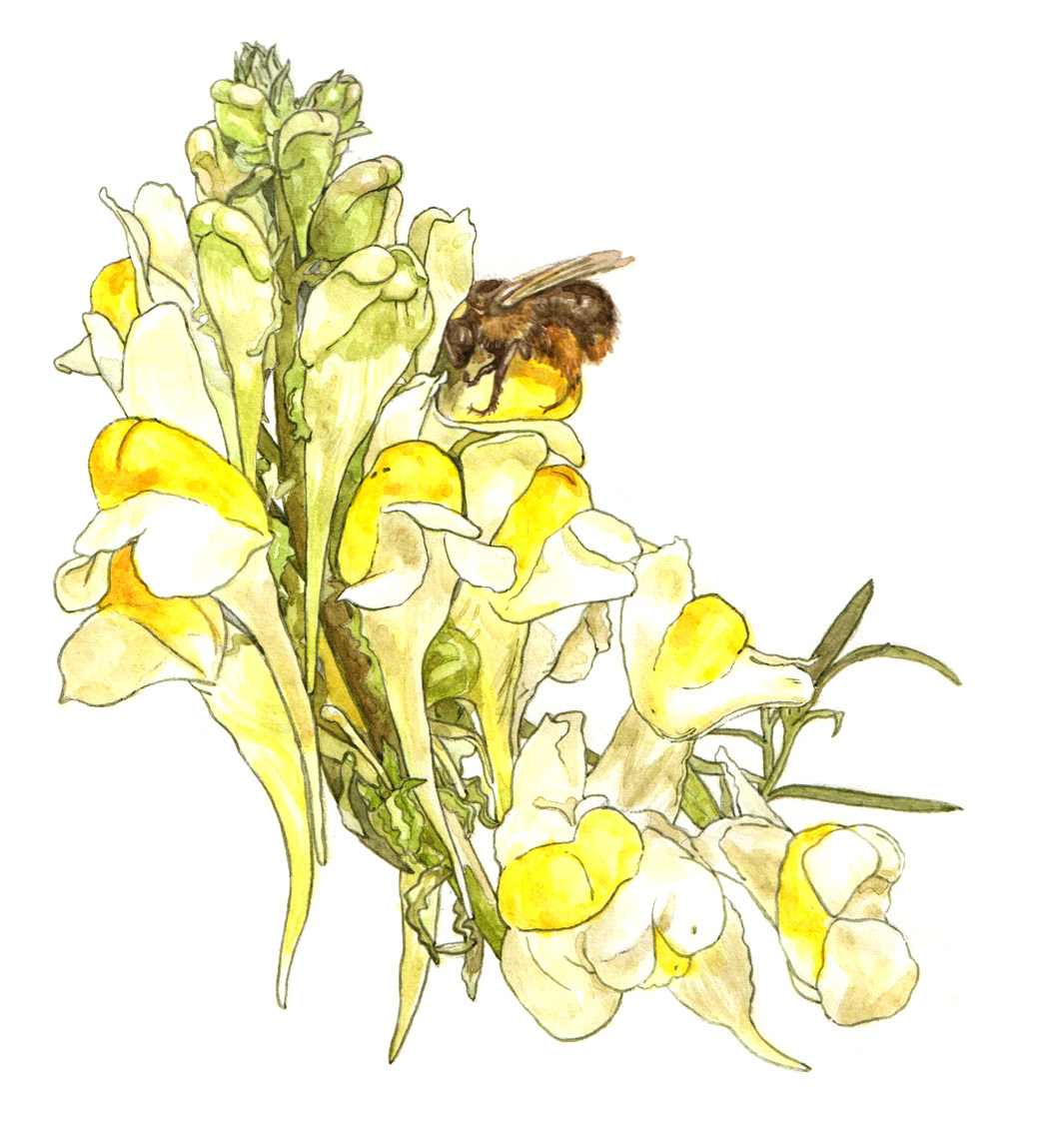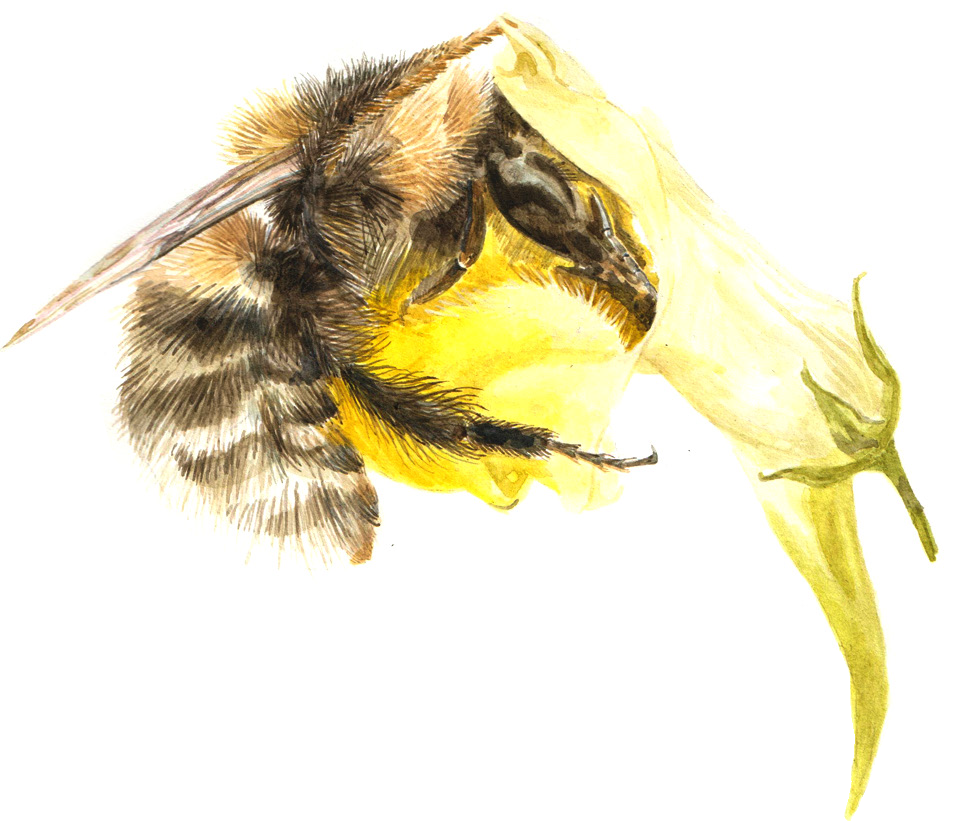 Illustrations by @alicebapple
Beds for Bees intro

Beds for Bees offers a 'best of both' approach to flowerbed design, incorporating a rich mix of perennial native wildflowers and cottage garden flowers. The combination of cultivated (non-native) and wild native plants in a formal bedding scheme is something quite novel. Beds for Bees is about blurring these boundaries and bringing about a culture change in horticulture towards something more sustainable/climate conscious, ecologically valuable and which celebrates our native flora and fauna.
Why use perennials? (and what is a perennial plant?) – a perennial plant is any plant that lives for more than two years. This distinguishes them from 'annuals', which finish their lifecycle in one year, or 'biennials', which finish their lifecycle in two.
A major advantage of usng perennials is that, in theory, they only need to be bought once. To prevent plants becoming congested and to give them a new lease of life, perennials also need to be divided every 3 or so years. This is great because you effectively multiply your plants, further saving costs for planting elsewhere. Perennials are also excellent for ensuring soil is not left bare, locking in soil moisture and carbon in living plant material, and for providing lots and lots of nectar and pollen, particularly as plants mature – all of this means that perennials have the upper hand when it comes to supporting biodiversity and reducing soil carbon emissions.
Why use native AND non-native plants? – native plants are fantastic for supporting a broad range of wildlife. Not only do they provide for generalist pollinators (that aren't too fussy about which plant they visit), they are key to the survival of native specialists that have evolved with, and now depend upon one particular plant family, genus or even species (either for nectar and pollen resources or as vegetation for the larvae, or both). Non-native are primarily of benefit to generalists, but they can be brilliant for providing an abundance of nectar and pollen, and bring lots of long lasting colour, including at times of year when most native plants have finished, or haven't started, flowering. Beds for Bees planting schemes comprise a careful selection of plants from both these groups, ensuring harmonisation and that plants are best suited to where they are planted.
How to get involved
If your community group is interested in establishing a Bee Bed, please first see our Initial Information and, for how the process works, our detailed How to Guide. If you think your group can meet the criteria listed, please email leigh@repollinate.org.uk.
If you work for a business, or know of any that might be interested in Beds for Bees sponsorship (perhaps as part of a Corporate Responsibility Program), please contact leigh@repollinate.org.uk.
2023
This year we have scaled up the project signficantly. Details on all the new Bee Beds to follow!