Hopeman Community Association planted a disused, east-facing bed, at the heart of the village about 500m from the sea 
Hopeman Community Association, Moray
Hopeman Community Association act as the voice of their community for dealing with the local council and other authorities on matters affecting the Village.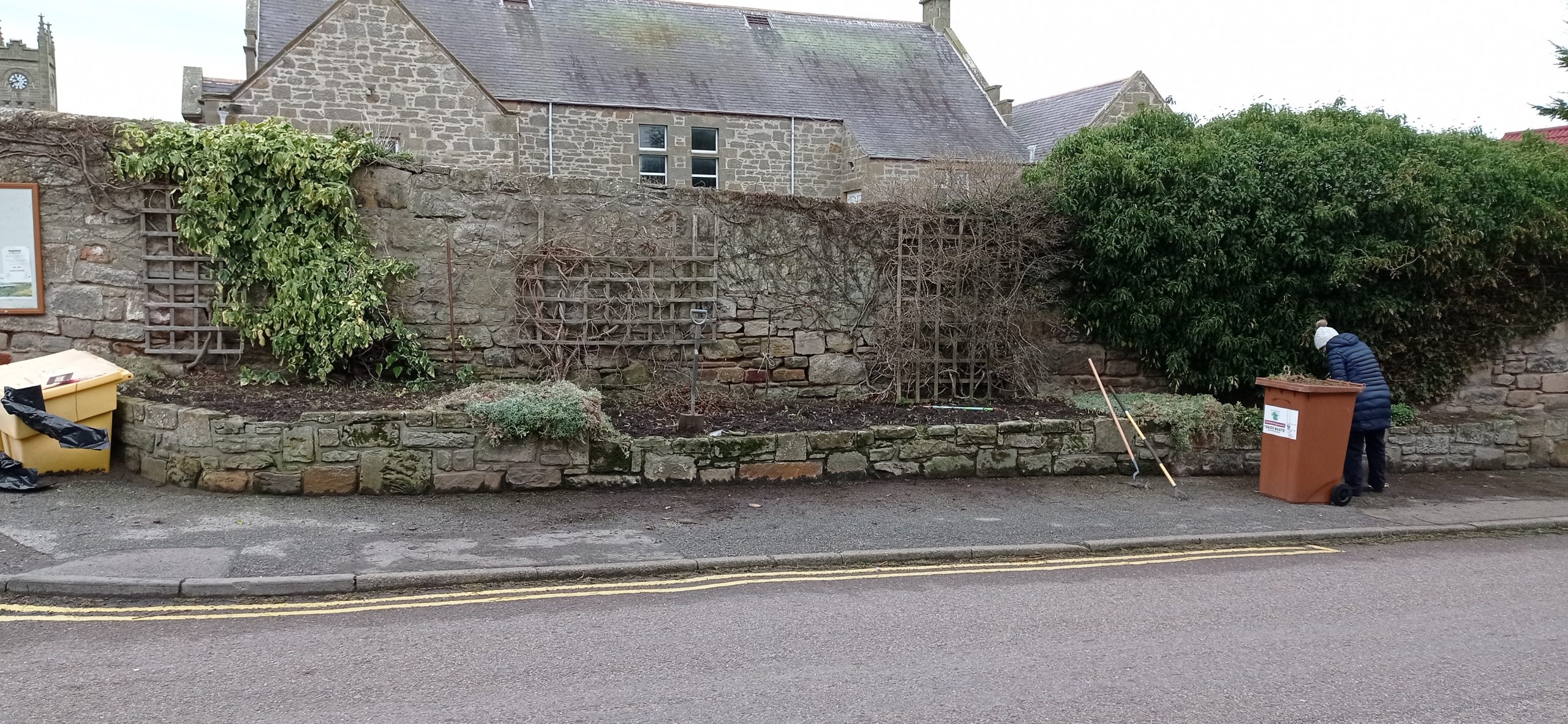 Back in February, members of the Group set to work preparing the bed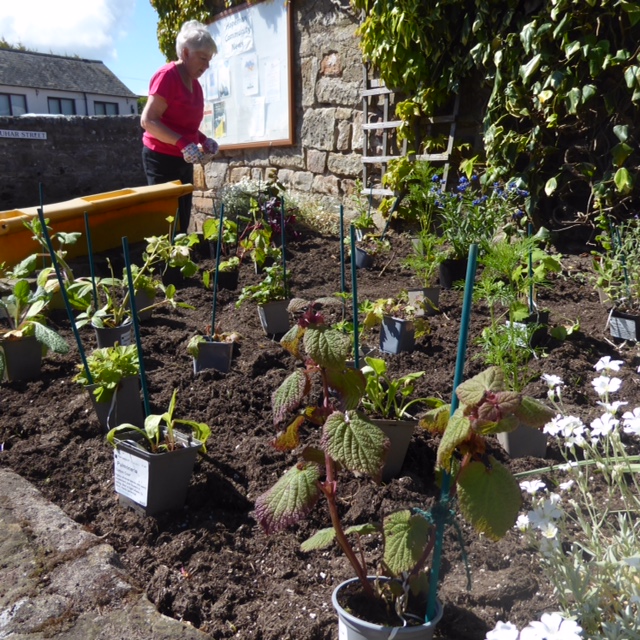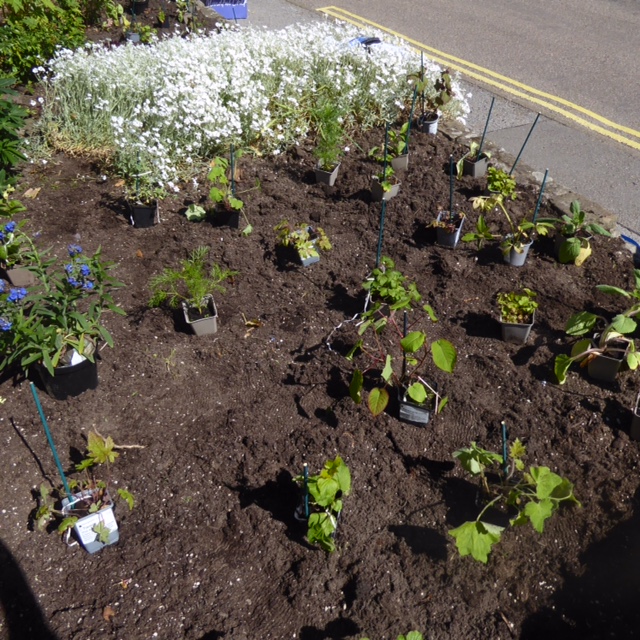 Come early June, it was planting time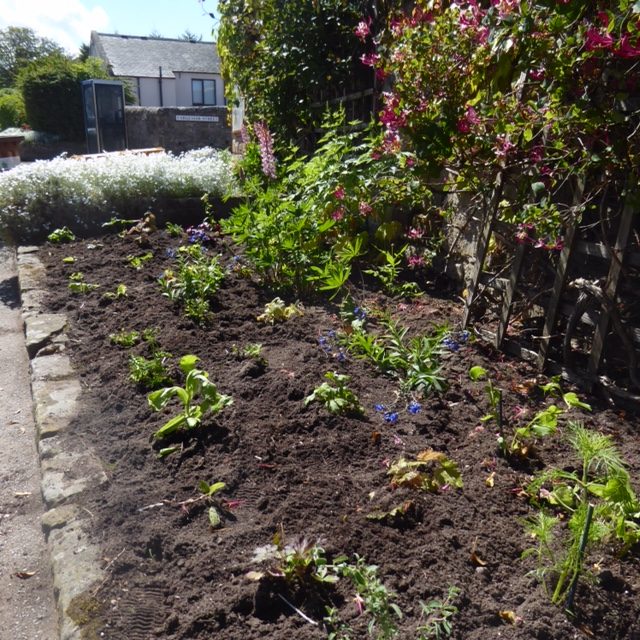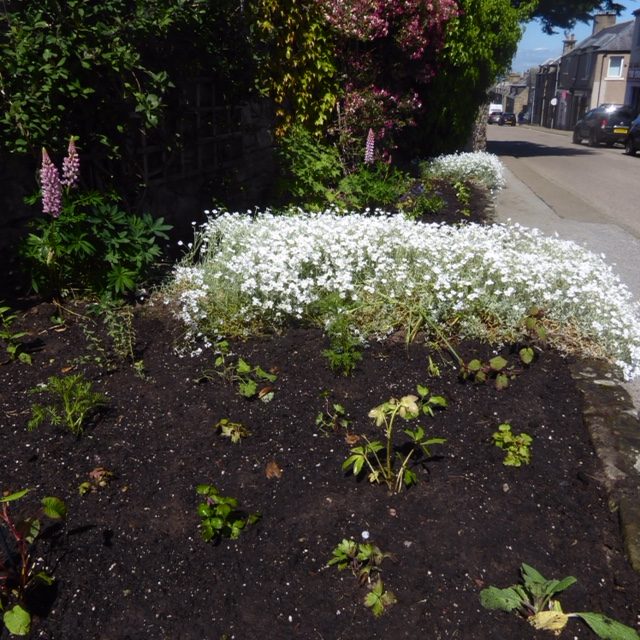 As the season progressed, it became increasingly clear that, for some reason, the plants were not thriving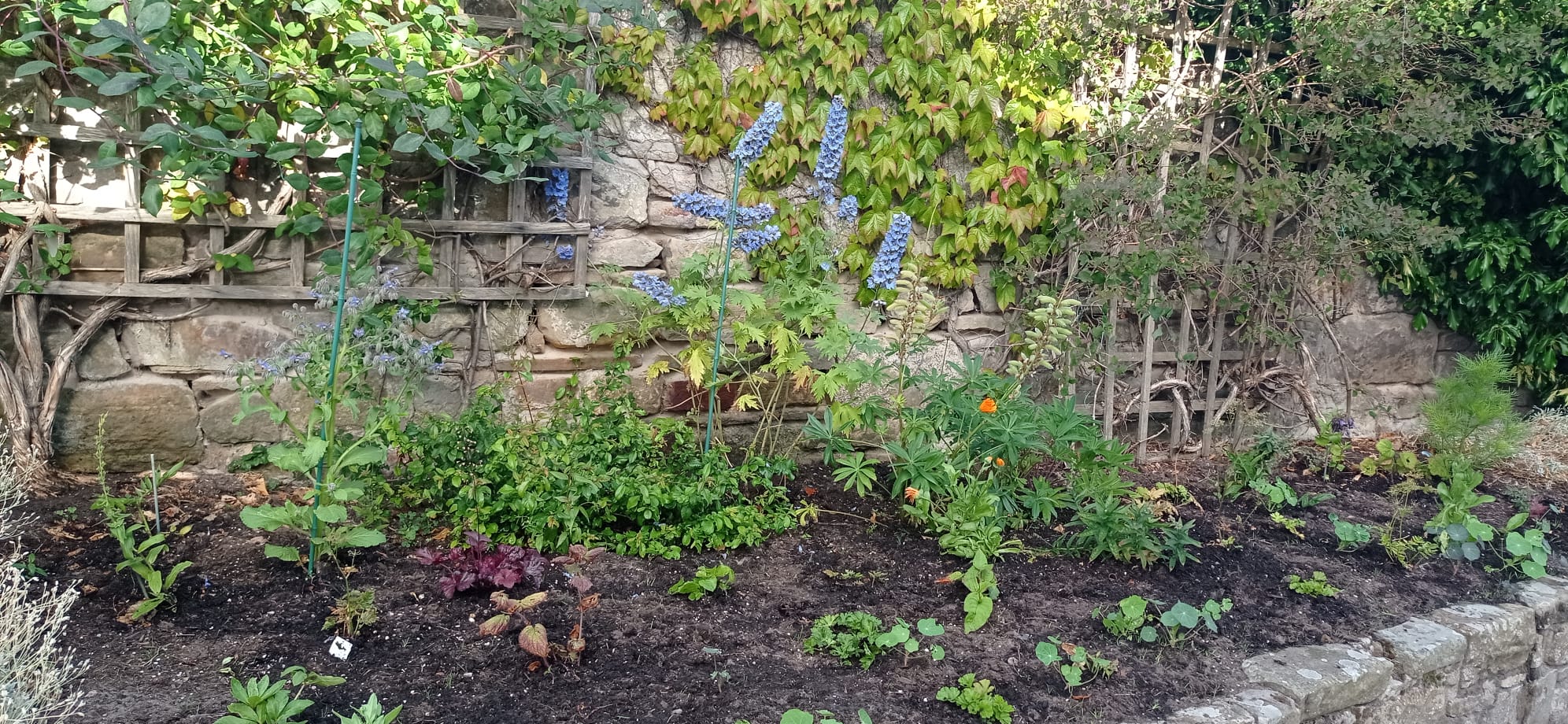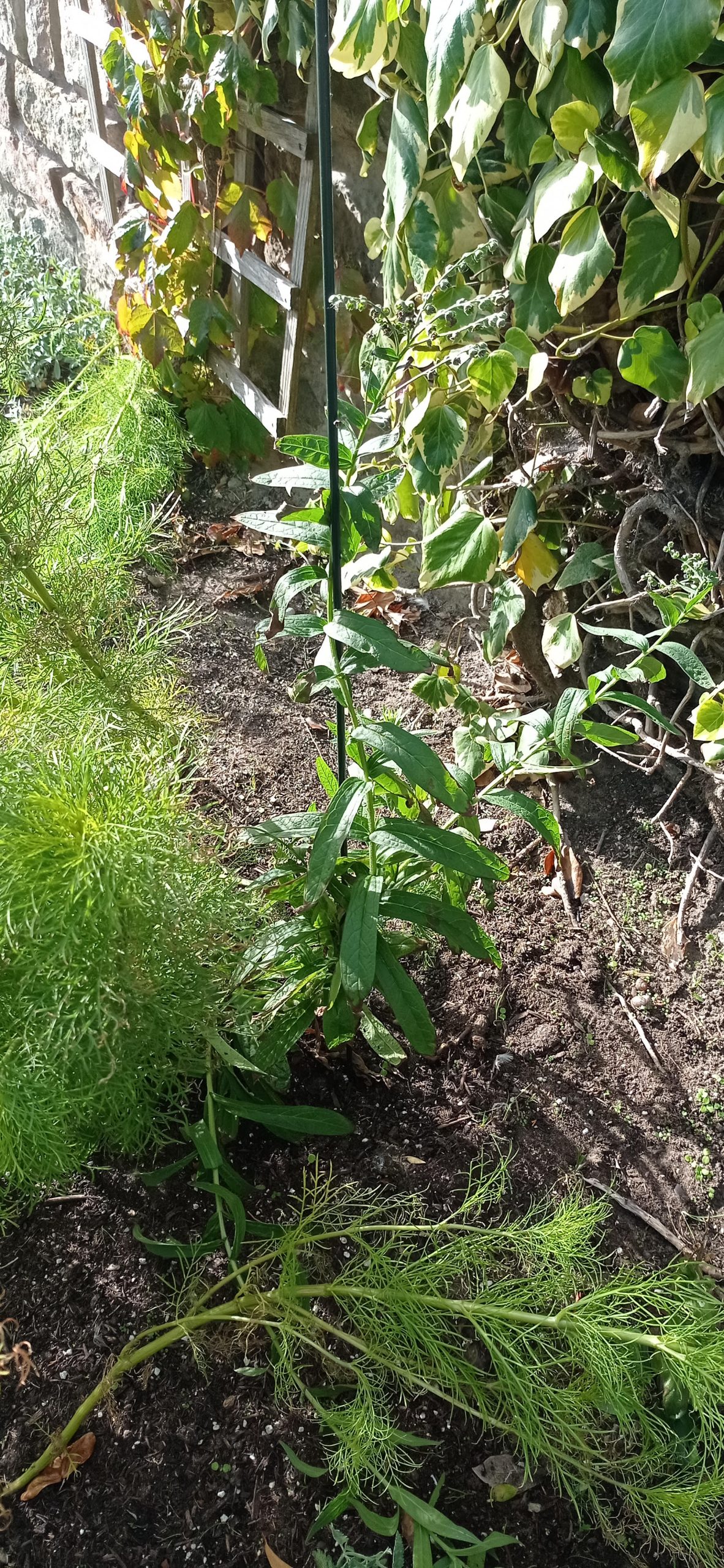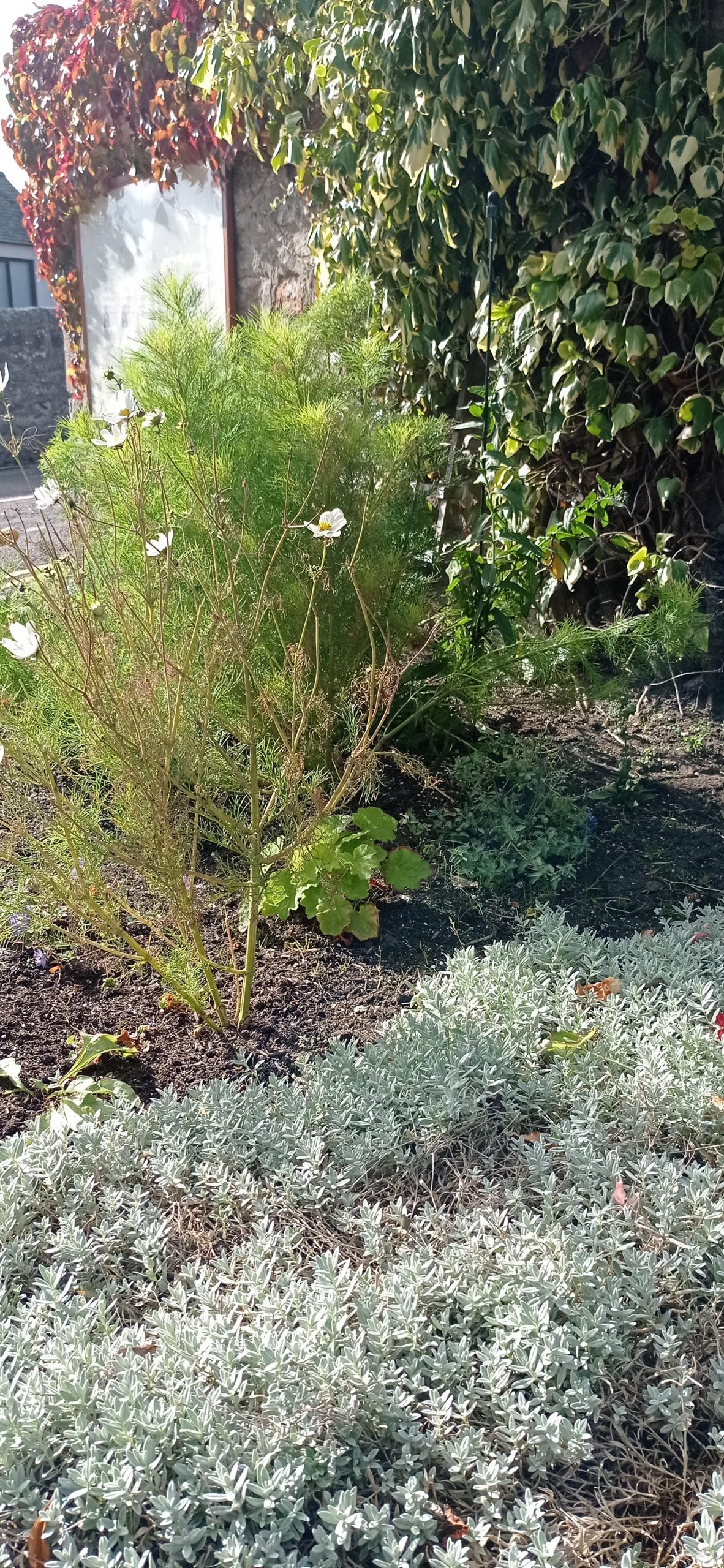 There are several reasons we think this Bee Bed hasn't done so well. It might be that we chose the wrong plants (the Moray Coast is a bit of a dry/warm microclimate at high latitude), not enough compost was added to amend the poor soil, or not enough watering. We might also needed to have considered the salty air more when selecting the plants, and the effect on soil nutrient and moisture depletion of the established ivy growing on the back wall. We suspect it might be a mixture of all these things. This Bee Bed pilot has certainly been a learning experience for us! It has really taught us to employ a more rigorous procedure for characterising growing conditions for selecting which plants we supply
We've provided advice for the group on how to amend the planting, including further replenishment of the soil and frequent watering. Although the plants we chose are tolerant of drought, these plants still require watering in to establish the root systems that make them resilient to dry conditions. Hopefully after a wet autumn, winter and and spring, the plants can really take off!
Want to get involved?
If you have a local area that your community would like to revamp or you're interested in a corporate sponsorship, please email us at board@repollinate.org.uk for more information!