The Oak Gardens in Raploch are a team of volunteers that dedicate time to developing their community garden. The area is maintained and enjoyed by locals and schools to garden, grow food and increase a sense of community.
Oak Gardens Raploch, Stirling
Oak garden in the Raploch, Stirling was established around ten years ago but slipped into disuse over the years. In the last few years local residents have once again taken over the care of the garden, with an emphasis on supporting nature, and the Bee Bed is part of the restoration programme!
We've had the pleasure of working alongside Oak Gardens, their volunteers and the locals to rewild this unused public space in the Raploch in Stirling. The community gardening project will provide habitat for our pollinators, help the overall biodiversity and add a splash of colour to the lovely space!
Local volunteer Tom and his toddler did an excellent job planting the Bee Bed with the help of a friend and the Oak Garden coordinator. They're all very excited to see the plants flourish in their ideal south facing location backing on to a wall!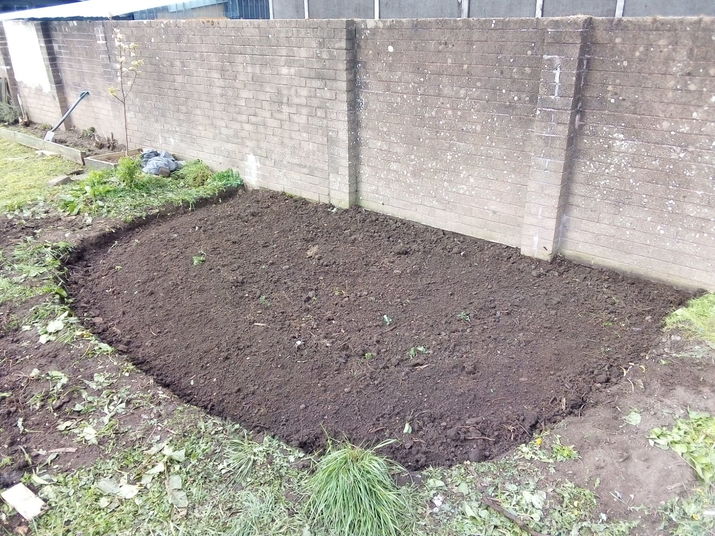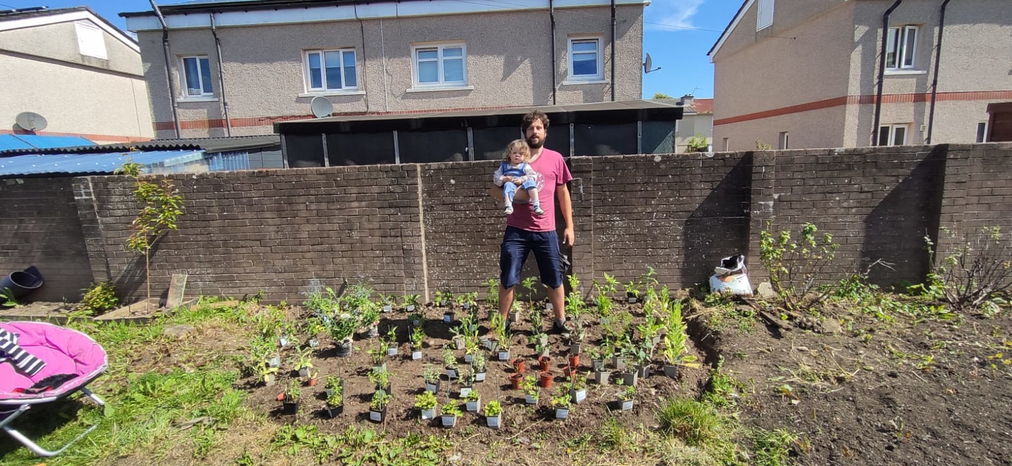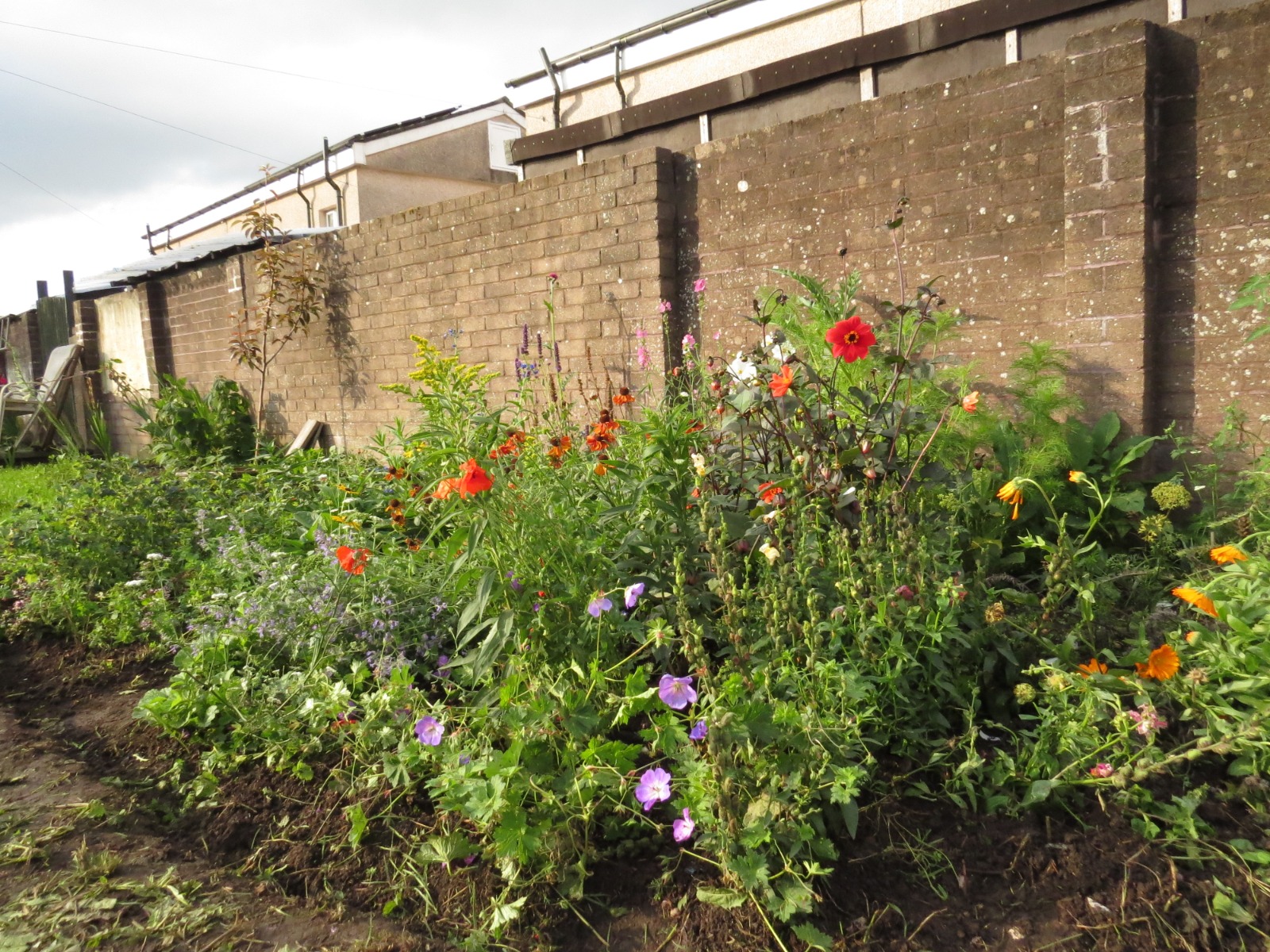 A message gratefuly receieved from Tom: 'The Bed for Bees at Oak Garden, Stirling, has been a joy to create from the start. It's made to be a really easy and convenient process by the friendly team at RePollinate'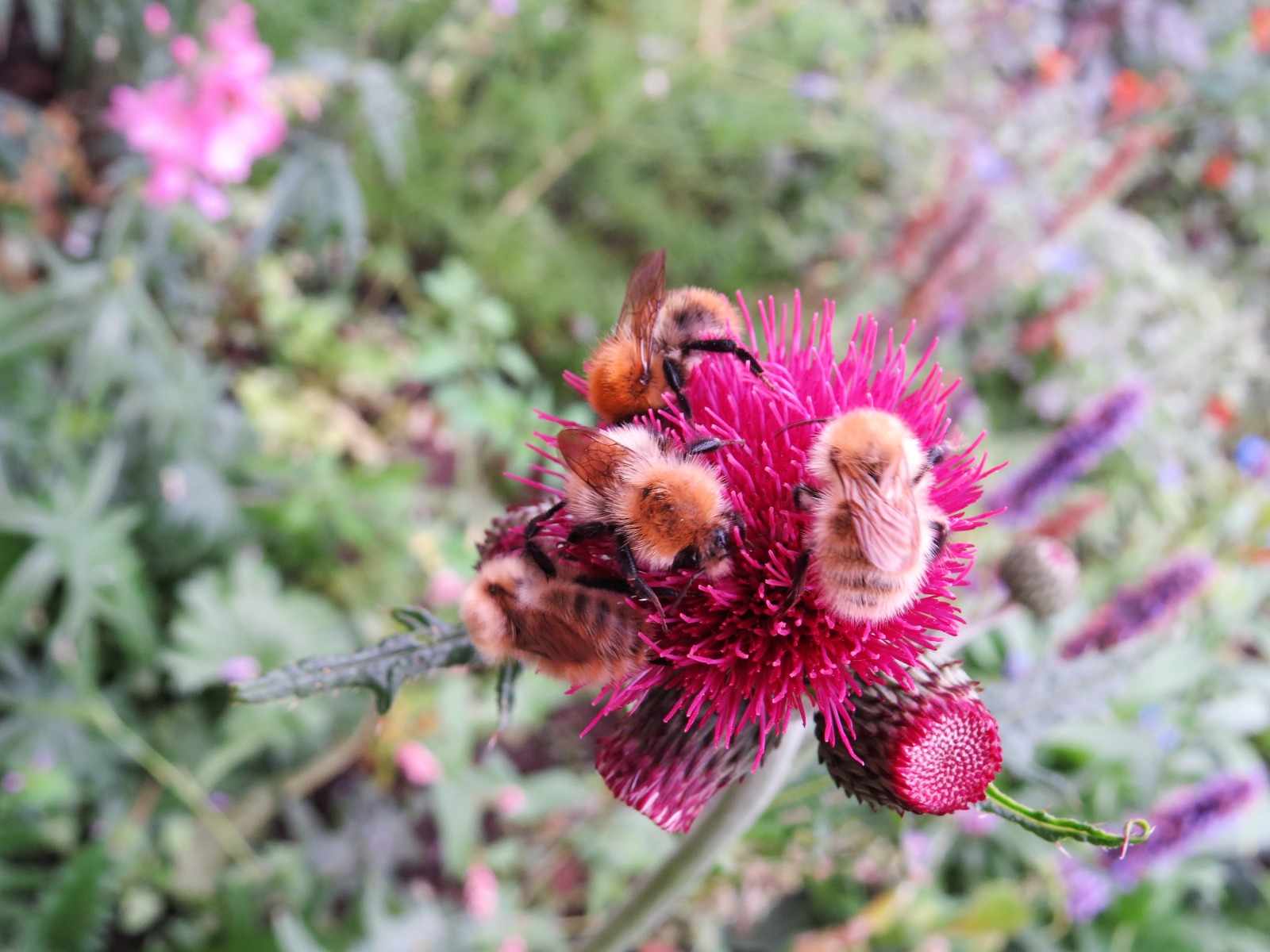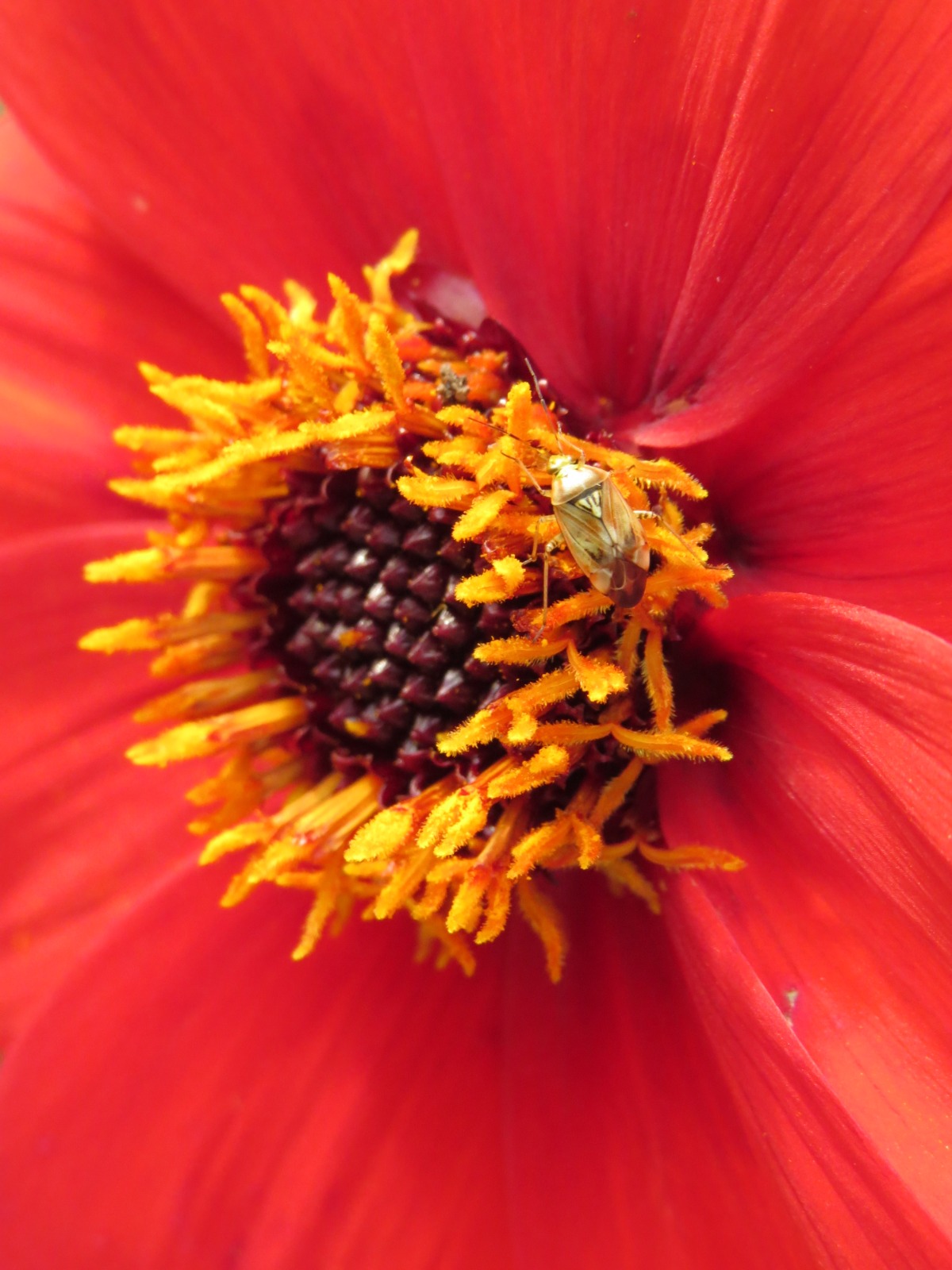 'I particularly enjoyed the planting day with Alexia of Oak Garden, my enthusiastic toddler daughter, Sorrel, and our friend Lucia. Deciding on where to place the plants according to height, spread, colour, flowering time etc. was really enjoyable and educational.'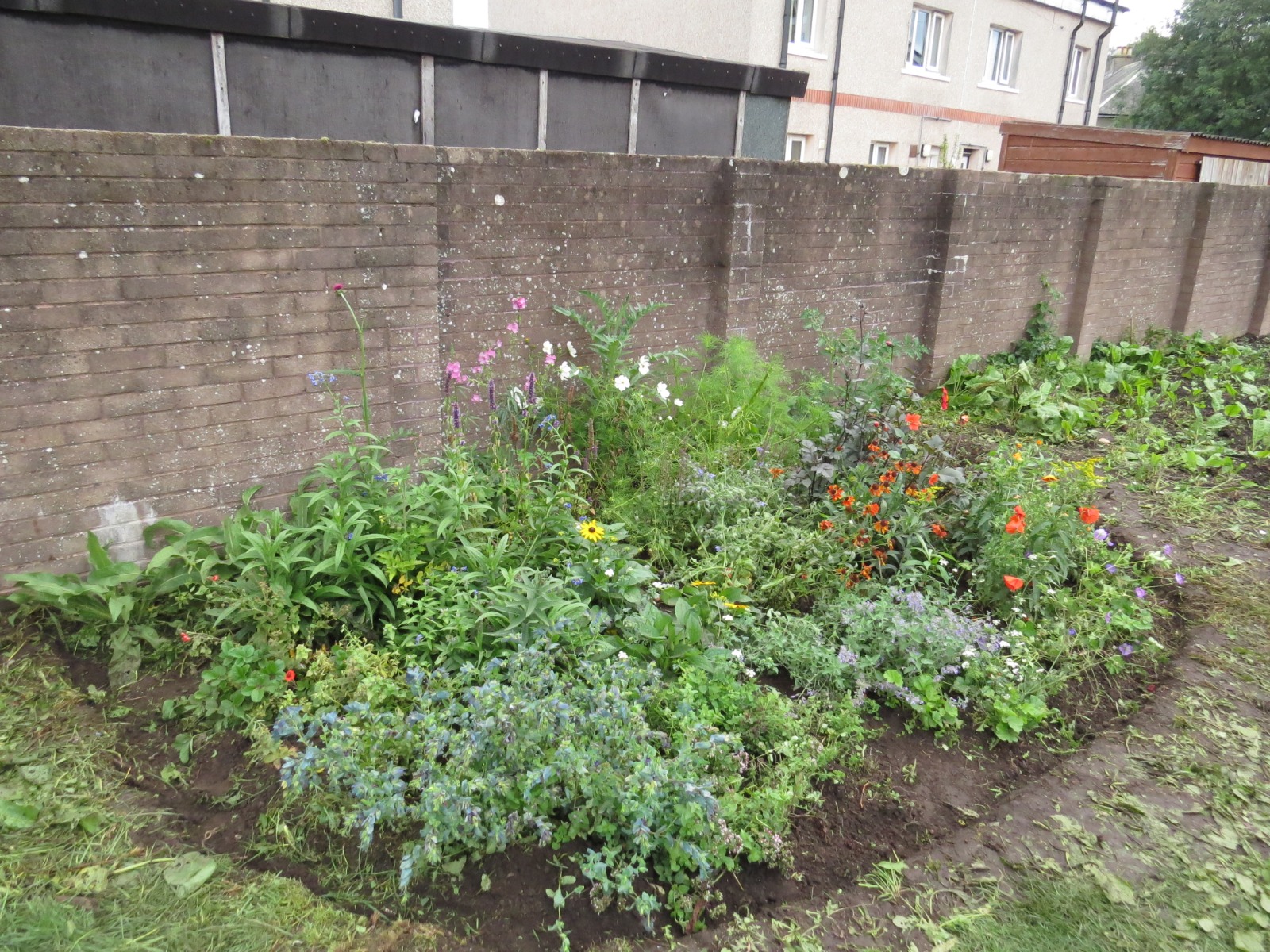 'Since then we've been keenly watching as it grows, enjoying its beauty and observing all the wee visitors and inhabitants that enjoy it's rich biodiversity.'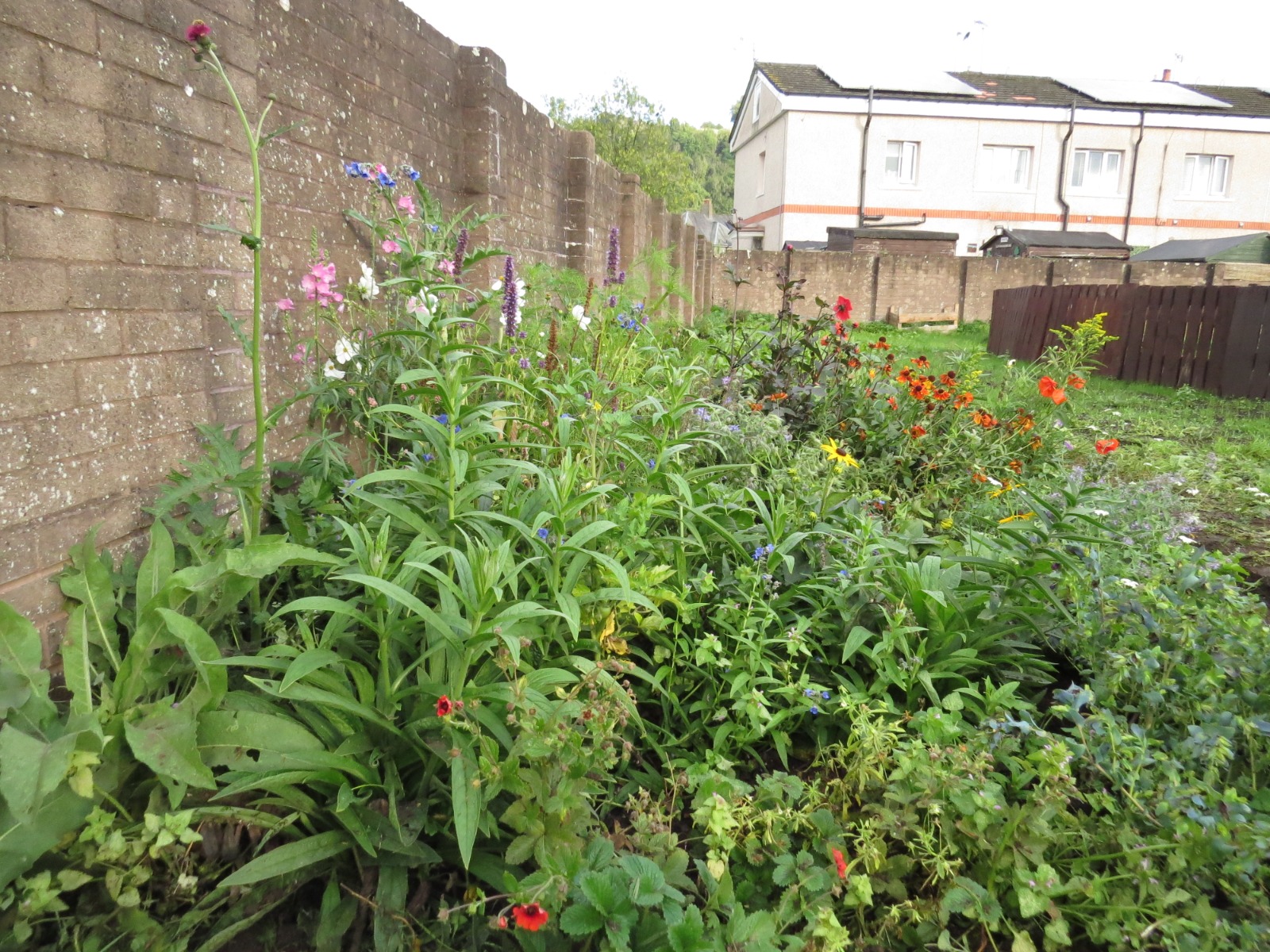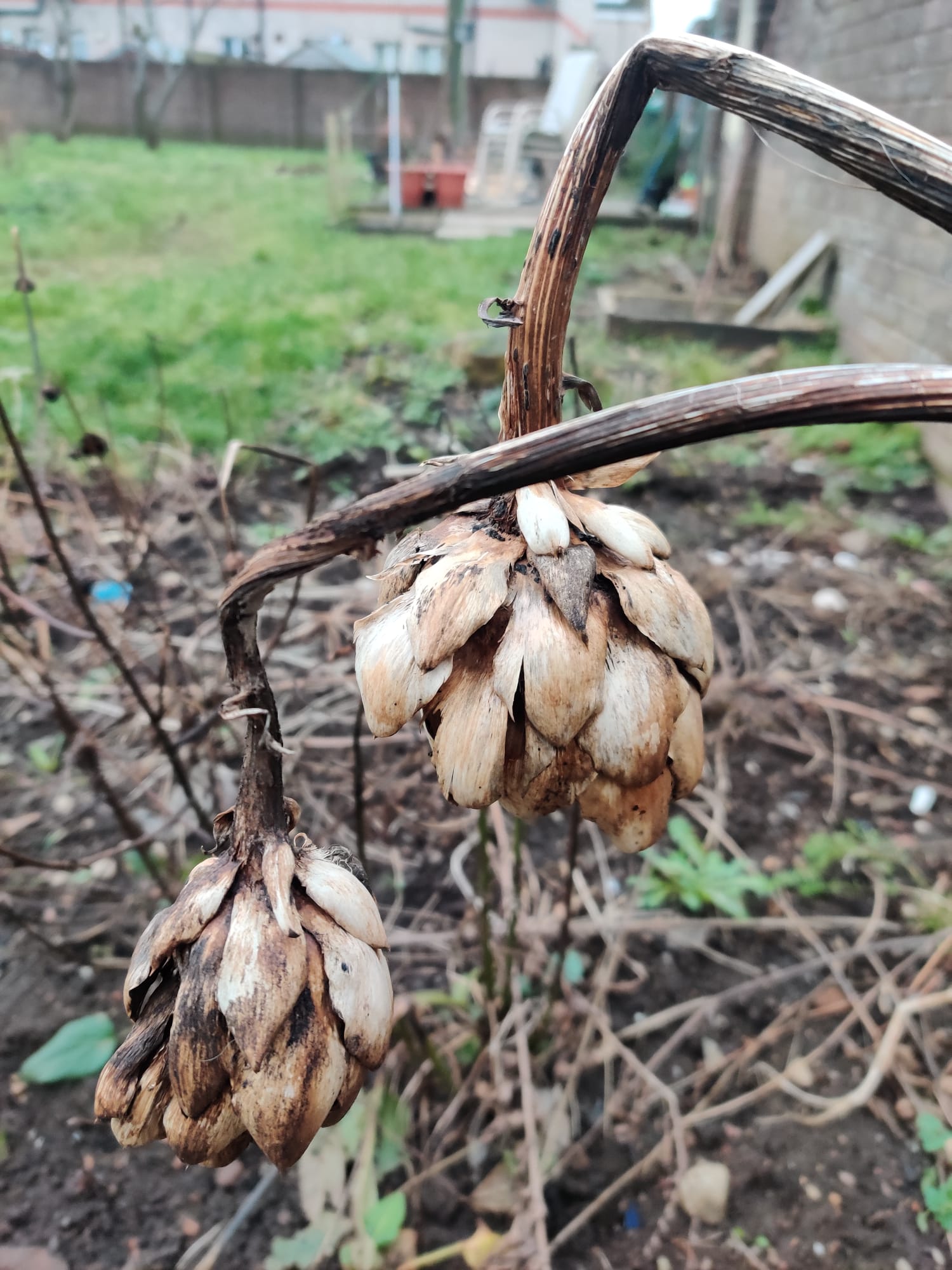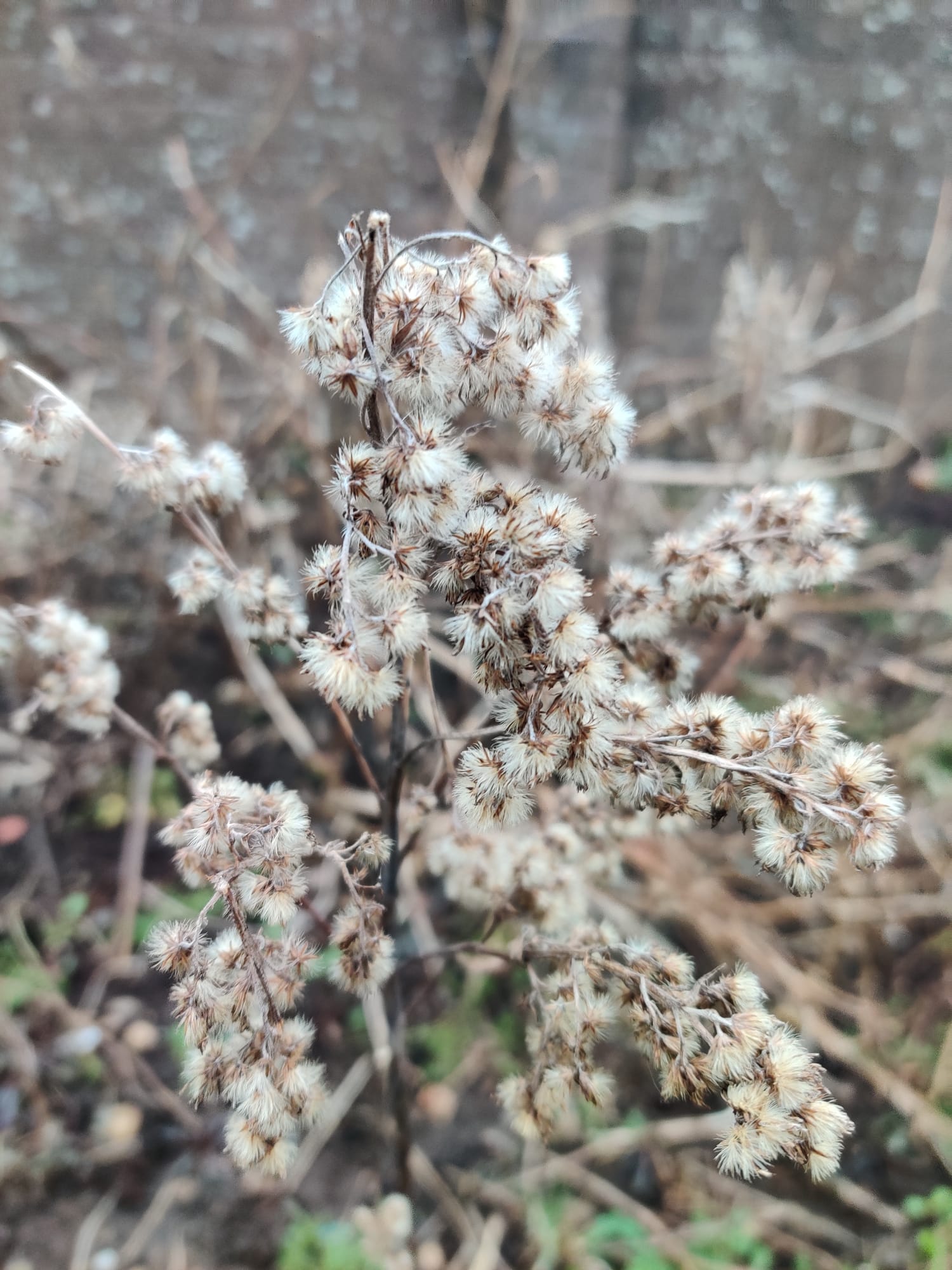 Winter seedheads of cardoon (left) and goldenrod (right) will provide overwintering habitat for invertebrates and food for birds 🙂
Want to get involved?
 If you have a local area that your community would like to revamp or you're interested in a corporate sponsorship, please email us at board@repollinate.org.uk for more information!