Antonine Primary School's primary 5 class planted two Bee Beds within the school grounds, and learnt all about the importance of pollination of flowers and solitary bees. 
Antoine Primary School, Falkirk
Mrs Gillespie and her enthusiastic P5s planted and watered two Bee Beds positioned at the entrance of their playing field. 
The class also took part in RePollinate's pilot for the new education program which explores the pollination story of flowers and solitary bees.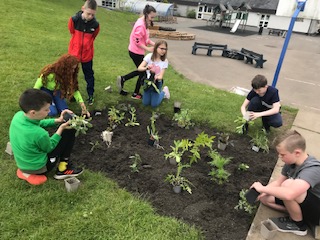 The children learnt about the importance of soil preparation, planting technique and watering in. They were keen to learn the names of the plants and for which pollinator groups they best serve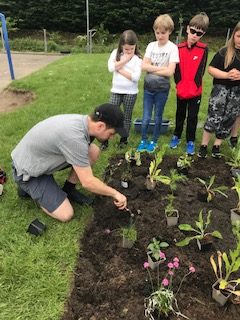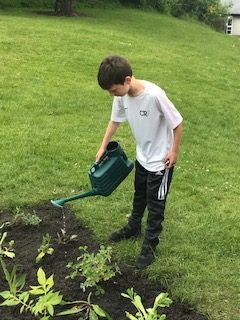 By August, the Bee Bed had developed well despite very dry weather. The plants needed to be particularly drought tolerant for the location and soil type. They should fill out next year, once their root systems are more established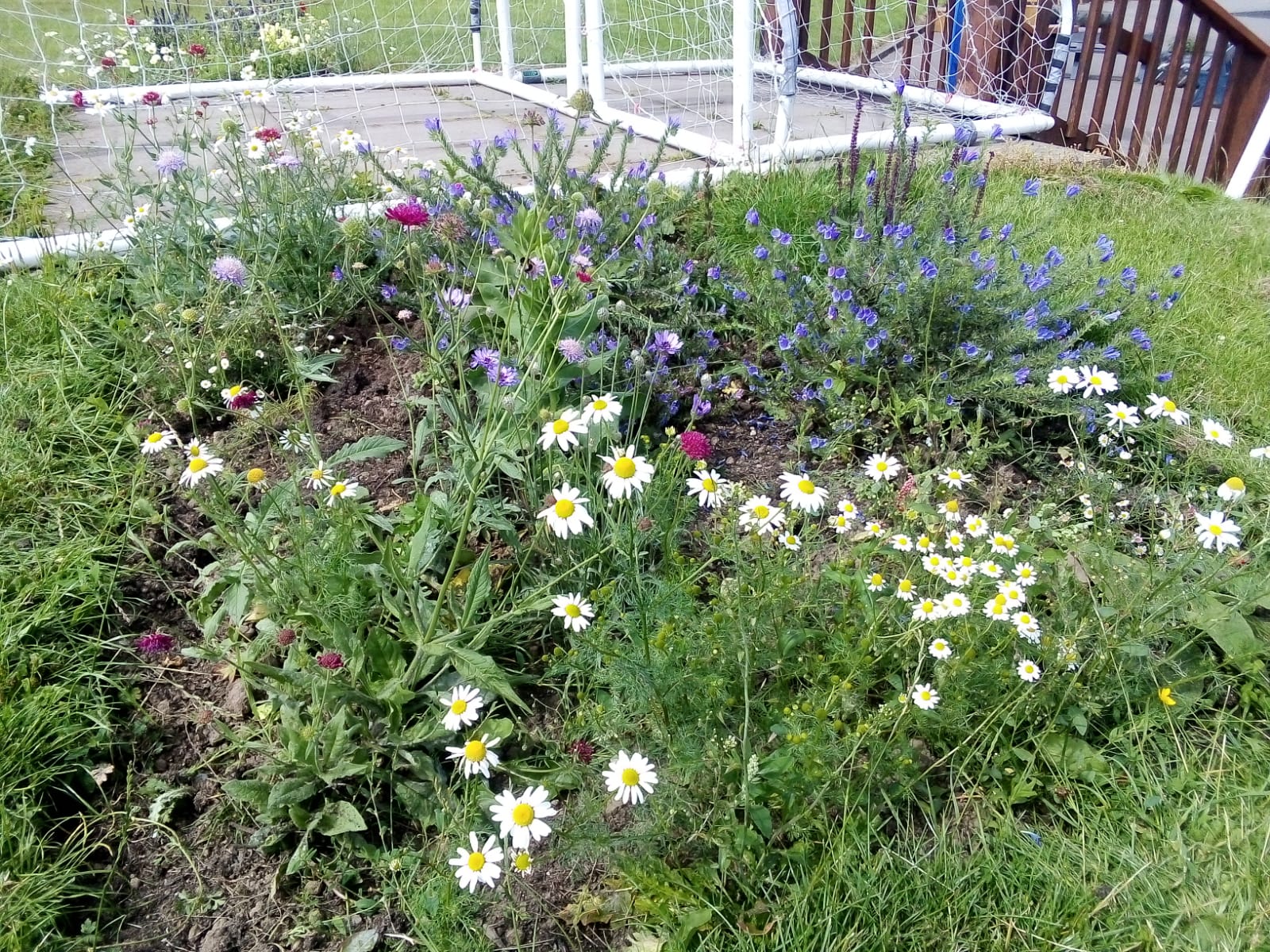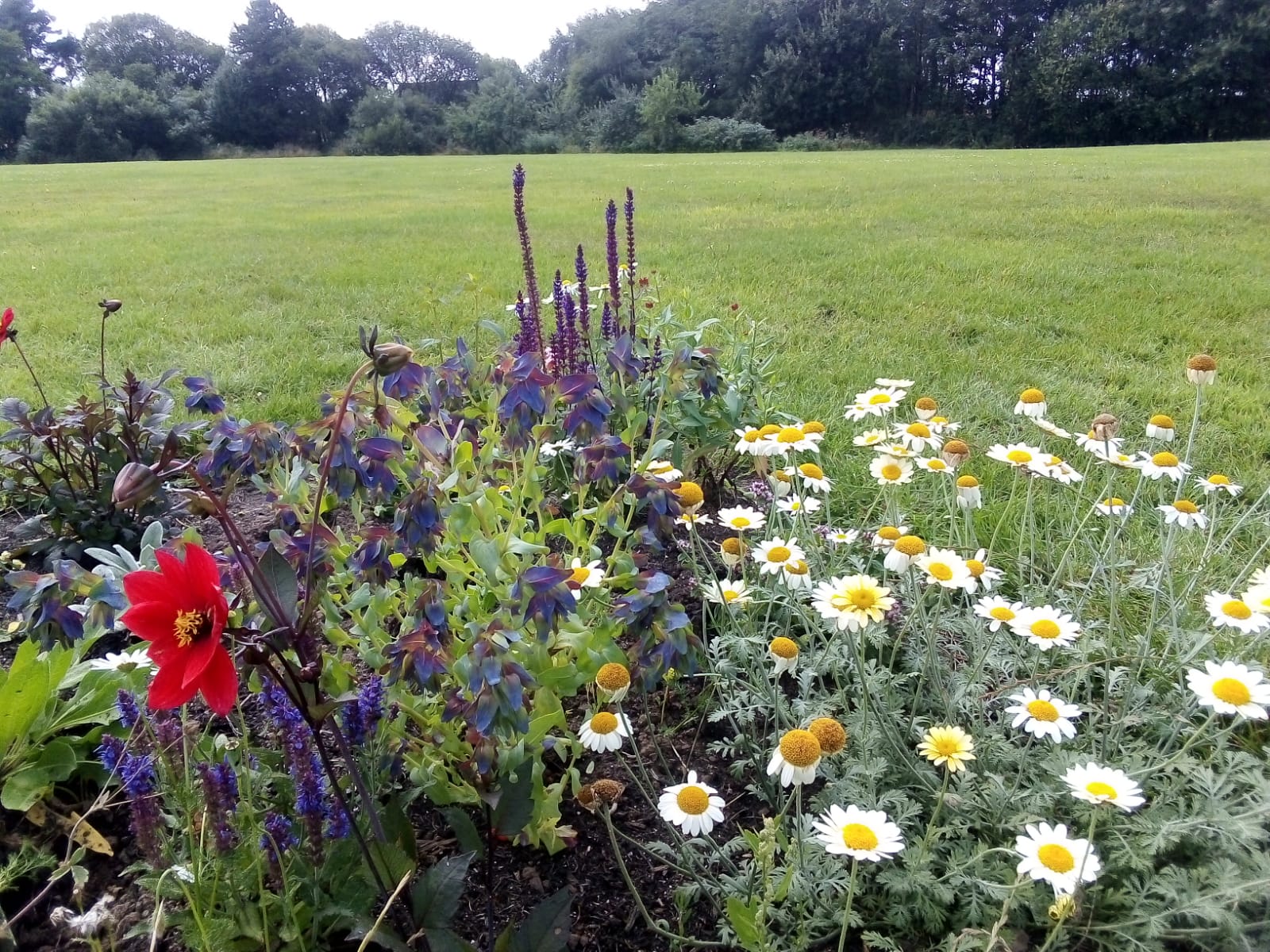 Want to get involved?
If you have a local area that your community would like to revamp or you're interested in a corporate sponsorship, please email us at board@repollinate.org.uk for more information!